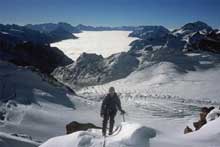 North Sikkim Tour Package of Naturecamp Travels was introduced with the motive of letting our clients have a taste of the beautiful north-eastern state. Embrace the glory of freshness while we ensure that this Sikkim Tour Package helps you create some memories for life. Sikkim is not only the base of the world-famous Kanchenjunga, but also the least populous state in the Indian union.
Our North Sikkim package tour is superbly planned with itinerary to cover all the main tourist attraction or destinations of the North area of Sikkim. Our 03 Nights / 04 Days and 04 Nights/ 05 Days North Sikkim package tour starts from the Bagdogra Airport or the New Jalpaiguri Railway Station and taken directly to the Gangtok. The North Sikkim Tourism of the 4 days will be a memorable experience for your life. The flawless pure scenic beauty of North Sikkim will completely refresh your mind and body.
Lachung
Lachung is situated at an altitude about 3,200m. The frost at such a height is perennial. But if the snow has fallen, then the beauty here gets a new dimension, which you can take off the photo and decorate it in your drawing room. That's why people come here a lot, even in the winter season. Apart from the natural beauty, the special thing about North Sikkim Tour is that even when the snow falls, this region of the north remains accessible. The snow-capped peaks, waterfalls and silver shimmering rivers stun the tourists visiting here with North Sikkim Trip Package. Lachung is one such place. Lachung is generally used as the base for Yumthang Valley.
Yumthang Valley
The beautiful Yumthang Valley is situated at an altitude of 3500 meters in North Sikkim. It is also known as the Valley of Flowers. From March to May, the flowers of Buransh are seen blooming all around here. The Yumthang Valley, situated between the high mountains, looks no less than a paradise. There are 25 varieties of Buransh found in Shingba Rhododendron Sanctuary here. There is a lot of snow here in winter, at that time the experience of seeing this valley is different. It is 127 kms from Gangtok. So never miss this place on your North Sikkim Package Tour.
Lachen
Lachen is a small, quiet town located in the North Sikkim district. Its name manner big pass and its far turning into a very popular traveler vacation spot because of its current development as a tourist center by the Government of Sikkim. Lachen is interesting to almost all tourists due to its natural beauty and variety of wildlife. Geographical location Lachen is situated at an altitude of 2750 m, at a distance about 129 km from Gangtok. This beautiful place enhances the sweetness of North Sikkim Tourism.
Gurudongmar Lake
Although the whole of Sikkim is considered to be the stronghold of tourism and it is also very famous among tourists, but today we will tell you about a lake located here, which is one of the highest lakes in the world and has supernatural beauty. The name of this lake is Gurudongmar Lake, which is situated at an altitude of 5,430 meters in Lachen, Sikkim. It is believed that when Guru Nanak Dev Ji was on his way to Tibet, he stayed here to quench his thirst. With his stick, he tried to drink water by piercing the frozen ice here and since then a lake has become here. It is said that even during the severe winter; some part of this lake does not freeze and remains in the form of water. There is little to appreciate the beauty of this lake. Its blue water spread far and wide and the mountains surrounded on all sides give it the form of 'Jannat'. This lake is considered a holy place for Buddhists, Sikhs and Hindus.
Dzongu
Dzongu is the land of Lepchas native to Sikkim in North Sikkim. It is located at a distance about 70 km from Gangtok. This place is full of natural beauty and is not yet famous. This place is rich in excellent flora and wildlife and provides interesting Sikkim tourism experience to the tourists. When in zongu, stay with the people here, the specialty of zongu is the people here - Lepcha. The people of the community believe in living in solitude, and thus their world is quite isolated from the outside world. Thus its beauty is enhanced by visiting the zongu. Here, you get a beautiful experience of staying at home. Probably every traveler to Sikkim would love to visit Zongu and enjoy the homestay, while learning about the lifestyle of the Lepchas, unique traditions and culture. Also, when you visit this land of Lepchas, you can enjoy do not miss to taste the traditional Lepcha drink.
Some of these places to visit during your trip to Jongu make your trip more beautiful.:- Visit Seven Sisters Waterfalls-This is a must see place, go on a village tour, enjoy walking through the beautiful cardamom area of ​​Jongu, take a turn And rest on the Teesta River, which flows under the beautiful bamboo bridge at Pasingdan. And don't forget to learn how beautifully Lepchas use local medicinal plants to heal people. All these things make your Sikkim tour a memorable experience. Many North Sikkim Tour Operators are offering this place on their itineraries.
Entry Protocols in North Sikkim Which Visitors Need to Follow
While opting for our Tour Package for North Sikkim or want to go for our North East India tour package to visit this picturesque part of India, there are certain formalities which visitors should follow. Just like any other state, there are certain guidelines which tourists need to maintain while visiting the place. In order to boost its tourism, the government has already relaxed various constraints. However, there are few rules which need to be followed by tourists while spending their vacation here.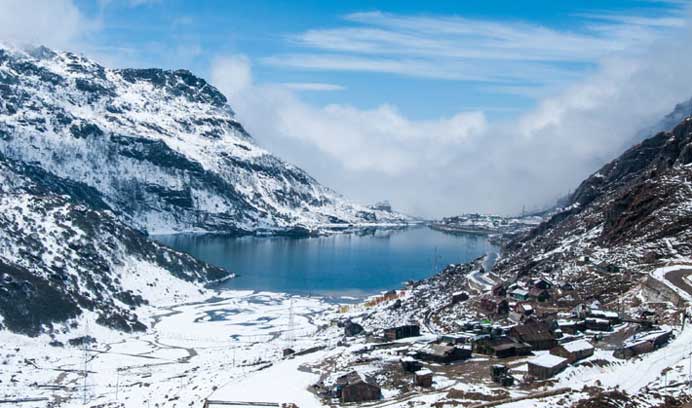 By Air: Sikkim does not have its own Airport. The nearest airport is Bagdogra (near Siliguri) in West Bengal, Which is at a distance of 125 km from Gangtok, the capital of Sikkim. Bagdogra is well connected by regular flights to Delhi and Kolkata.
By The Road:Even though the state of Sikkim lies in the lower part of the Himalayas, it has a wide network of roads. Sikkim can also be reached through the northern part of West Bengal. Darjeeling, Siliguri and Kalimpong are directly connected to Gangtok and other major cities of the state. But during monsoon, landslides often cause temporary problems in road transport.
By Rail: Sikkim does not have a rail network. The nearest railway station is New Jalpaiguri (near Siliguri) in West Bengal, which connects to several major cities of the Northeast including Gangtok. Apart from this, it is well connected to Kolkata and Delhi Railway Stations.
If you are a group of friends, a Family, an association or a company, do not hesitate to contact us and we will be happy to assist you for your trip. Whatever your preferences and plans, or how big or small your group is, we at Naturecamp Travels can help. We know the destinations our market; our experienced staff will provide you with personalized and exciting services for you based on your preferences. We are affiliated with all major hotels in Sikkim, as well as with all major and small North Sikkim Tour Planner who can help prepare the itinerary you have chosen. We are the ideal partner for organizing trips, for our in-depth knowledge of the area and for the ability to select the best activities that represent the cultural essence of a country. We provide all hotel reservations, chauffeured transport, North Sikkim Guides, activities at social associations and cooperatives, visits to the best known attractions of the destination country and lesser known places.
North Sikkim Tour Package - Know the Details
Day 1 (Airport/ Railway Station/ Bus Bay to Gangtok): Our staff will receive you at the Bagdogra Airport / New Jalpaiguri Railway Station / Tenzing Norgay Bus Terminus. The officials will then arrange for your journey to Gangtok (4 hours; 120 km) and brief you the tour. The drive would be through the Mahananda Wild Life Sanctuary along NH 31A. You can enjoy the flowing River Teesta all through the ride. From the Teesta market, it is a winding route to Gangtok. Check into the hotel, refresh yourself, and enjoy the evening. Go for a stroll on MG Marg.
Day 2 (Gangtok – Lachung): Breakfast will be provided early morning. Our tour guide will take you to Chungthang first, where lunch will be provided. From Chungthang, we will head toward Lachung. You will reach the place late in the afternoon or evening. Enjoy the snow and the Shingbha Wild Life Sanctuary. We will arrange for your overnight hotel stay in Lachung. Evening tea will follow and then we shall visit the Lepcha Village.
Day 3 (Lachung – Yumthang – Gangtok): Sightseeing in Yumthang Valley will begin early morning after breakfast. It is an hour's drive from Lachung. Our tour guide will take you to Zero Point (at your own cost) from where you can the Tibet Border. On the way back, visit hot water springs. Come back to the hotel and head for Gangtok in the evening. We shall arrange for overnight hotel stay in Gangtok.
Day 4 (Gangtok – Airport/ Railway Station/ Bus Bay): Have breakfast in the morning. Our tour guide will then transfer you to Bagdogra Airport / New Jalpaiguri Railway Station / Tenzing Norgay Bus Stand in Siliguri in four and a half hours. Here, ends the journey.
Places Covered:
Day 1 (Airport/ Railway Station/ Bus Bay – Gangtok): We will receive you at the airport / railway Station / bus bay and transfer you to Gangtok. It will be a four hour long drive through the Mahananda Wild Life Sanctuary along River Teesta. The package includes an overnight stay in Gangtok. You can enjoy a walk on the MG Marg in the evening.
Day 2 (Gangtok to Lachen): The trip to Lachen will commence early morning. You will cross small villages and reach the Kabi Langchuk Shinghik forest grove. The journey will pause for a while here. Have your lunch and proceed to Chungthang. Enjoy the beautiful confluence of River Lachen Chu and River Lachun Chu. You will also view the Vimnala waterfall on your way to Lachen. If you reach early, you will be able to enjoy local village. You need to stay overnight in Lachen.
Day 3 (Lachen to Gurudongmar; Back from Lachen to Lachung): The tour will begin early morning. Our tour operator shall drive you to the Thangu Village and then, proceed to the Chopta Valley. 30 km from here rests the Gurudongmar Lake near the Tibet Border. This is the biggest freshwater lake in the state. Come back to Lachen and have your lunch. Proceed on the journey to Gangtok. Then back to Lachung. Check into a hotel here and stay overnight.
Day 4 (Sightseeing Lachung – Yumthang – Gangtok): Local sightseeing includes visits Yumthang , Zero Point (at your own cost) then back to Gangtok at night and enjoy some tasty local delicacies. Come back to the hotel and stay overnight at Gangtok.
Day 5 (Gangtok to Airport/ Railway Station/ Bus Bay): The journey will commence post breakfast. From Gangtok, you will be transferred to the airport / railway station / bus bay in four and a half hours. With this, ends the journey.
Places Covered:
Mahananda Wild Life Sanctuary
Teesta Market
Gangtok
MG Marg
Tashi view point
Hanuman Tok
Ganesh Tok
Rumtek Monastery
Jhakri Falls
Orchid House
Enchay Monastery
Institute of Tibetology
Dodrul Chorten
Kabi Langchuk Shinghik
Chungthang
Vimnala water fall
Lachen
Thangu Village
Chopta Valley
Gurudongmar Lake
Day 1: Pick up from the NJP/ Bagdogra and transfer to Gangtok. Visit MG Marg and local area by walk . Enjoy and night stay at Gangtok.
Day 2: Transfer to Dzongu via Mangan, a beautiful lepcha village, Dzongu is a reserve for Lepchas and you need permits to stay here. After permit from Dzongu check post, transfer Tingvong village, upper Dzongu. It's one and half hour journey from Mongan. Dzongu is a paradise of earth. Lush green forest, river, water falls, traditional Himalayan village life, everything is there. You Can Enjoy Village life at Lepcha homestay. Stay at Tingvong.
Day 3: Early morning enjoy View of Snow cap Mountain. Visit local village, enjoy beautiful country road. After breakfast visit Rakshak Falls and Kusong Village, Kusong village only one hour hiking from Tingvong village. It's another traditional Lepcha village. Tingvong and Kusong both villages are surrounding by Snow Cap Mountains. Enjoy Himalayan these trails with local people. Night Stay at Tingvong.
Day 4: Early Morning Transfer to Lachung. Lachung is a small hill station of North Sikkim. Popular tourism point of Sikkim Night stay at Lachung.
Day 5: Early Morning Visit Yumthang Valley, it is Popular For flowers and snow both. A flower sanctuary with river, hot springs. After Yumthng sightseeing transfer to Gangtok and Night stay at Gangtok.
Day 6: After Breakfast transfer to Bagdogra/NJP. Tour End.

Tour Map
Yarlam Resort at Lachung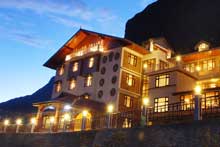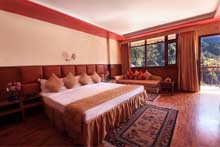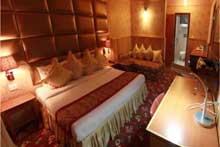 Our North Sikkim Tour Package Includes:
Comfortable accommodation in standard/ deluxe hotel.
Breakfast, lunch and dinner on time.
Excellent and trusted room services.
Vehicle provided as per the tour packages.
All Taxes and VAT.
Places to Stay:
Naturecamp Travels provides the best accommodation and staying option for you. We have various trusted contacts and preferred hotels as we are experienced from long time. If you are looking for both duluxe hotels and lodges as per your convenient and budget, we have too. We will share all the details so that you can choose the right place to accommodate.
The Hotels We Provide Are Best Known For The Following Reasons:
There will be all kinds of facilities any traveler pines to have! We provide the standard accommodation with best servicing.
Irrespective of where you go, the easy availability of food is what makes you extremely tensed and apprehended. We make sure you are left with no inch to reap any sort of grievances against us.
Every hotel we provide comes with standard dining facilities as well. You don't have to go anywhere else to hunt for your favorite dishes. You can get your best dish under the same roof only!
Also, the attendants in the hotels are considerate and caring enough to give you the best value for your money.
North Sikkim Tour Package: Frequently Asked Questions
1. Why Embark On A Tour To Silk Route?
Nestled in the lap of Eastern Himalayas, Silk Route is one of the most famous tourist places in Sikkim. It is the ideal destination for adventure seekers, nature lovers and trekkers. Besides getting magnificent views of Mount Kanchenjunga, you can do activities like rock climbing, trekking, biking, fishing, etc.
2. What Is The Best Time To Visit Silk Route?
Booking a silk route tour in October or May with Nature Camp Travels can be the key to a memorable vacation. During summer, the temperature here stays around 15 degree Celsius, making it ideal for tourists. However, if you like trekking and snowfall, book silk route tour in December at affordable costs. But, you must keep in mind that planning a trip during the rainy season is a no-no since roads get slippery during this time.
3. When Is The Best Time To Visit Zuluk?
Zuluk is the major attraction of Silk Route Tour. During August – September, Zuluk remains covered with blooming Rhododendrons. The entire region looks astonishing, owing to numerous Himalayan flowers. If you love winters and snowfall, the period between January and April can be a great time to visit Zuluk. Therefore, if you want to explore Zuluk in its full glory, winter is the best time to visit Silk Route.
4. Is Lachen Open In December?
Yes, Lachung is open in December. Planning a Lachung trip in December is ideal for every tourist. The smell of pine trees, fresh air and crisp blue skies and cold weather makes winter the perfect time for your trip. Early December is best for everyone who loves snow and winter.
5. How Do You Get From Zuluk to NJP?
Nature Camp Travels offers comprehensive tours at affordable Zuluk tour package cost. As a part of the trip itinerary, our friendly representatives will drop you till NJP railway station. Counted as a leading tour operator, both pick-up and drop off are included in our tour packages.
Gangtok Drift hotel at Sikkim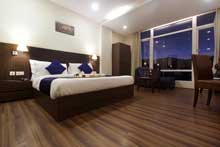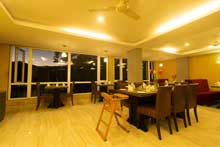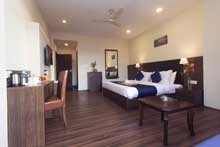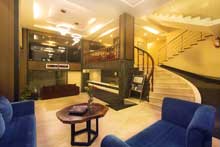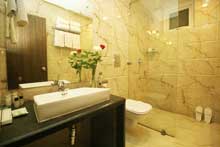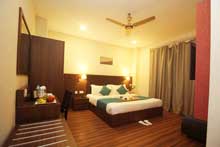 Enjoy Your Trip!
Reviews:
Hema Badiganti
★★★★★
"We had a wonderful north sikkim tour. Thanks to Nature camp trails. We travelled with a kid and the team understood our need for flexibility and arranged the trip accordingly. Our point of conyact, Sampa was constantly in touch, several times a day, giving us guidance at every step. The driver Sameer was an excellent safe driver. Thanks alot team and welldone."
Amit Ghorai
★★★★★
"I have a great experience with Nature Camp. Their arrangement of accommodation and conveyance is very pleasefull. The owner of this agency Mr. Saibal ji is also very good and gentle person. I travelled many places such as Bhutan, Sikkim and Takdah with this agency and had a very great experience. In the coming days again planning to travel to Himachal Pradesh with this agency. Also advice my near and dear ones to experience once travelling with this agency and share your experience too."
Avinash Agarwal
★★★★★
"Nice arrangement by Nature camp and they providing the good service to us..."
Subhamay Sinha
★★★★★
"Travelled North, East and West Sikkim. Nice experience. Hotels, cars and drivers all were very good, as promised. Back up service of the travel agency was also commendable. They were regular in touch. Thank you Nature Camp. Wish to travel with them again."
Arijit Dasgupta
★★★★★
"I have been travelling with Nature Camp for quite sometime now. Recently we visited North Sikkim, and Kalingpong. Given the location, it was expected to have some hurdles and elections added to the same. But Saibal and team did a great job of ensuring our trip is not impacted and handled all last minute challenges with utmost professionalism. Accommodation and conveyance was as per expectation, and in most cases they exceeded the expectation. Keep up the good work!"