North Sikkim Tour Package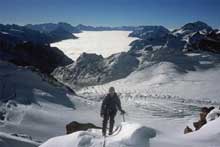 The North Sikkim Tour Package of Naturecamp Travels was introduced with the motive of letting our clients have a taste of the beautiful north-eastern state. Embrace the glory of freshness while we ensure that this Sikkim Tour Package helps you create some memories for life. Sikkim is not only the base of the world-famous Kanchenjunga, but also the least populous state in the Indian union.
Entry Protocols in North Sikkim Which Visitors Need to Follow
While opting for our Sikkim Tour Package or want to go for our North East India tour package to visit this picturesque part of India, there are certain formalities which visitors should follow. Just like any other state, there are certain guidelines which tourists need to maintain while visiting the place. In order to boost its tourism, the government has already relaxed various constraints. However, there are few rules which need to be followed by tourists while spending their vacation here.
For Indian Tourists
Indians are free to visit unrestricted areas like Gangtok, Phodong, Rumtek, Yuksom, etc. However, Indian travellers need permission before travelling to few places like Lachung, Lachen, Gurudongmar Lake, Chungthang, Yumthang Valley, Chopta, Yumesamdong and Thangu.
For Foreign Tourists
Foreigners who are willing to tour Sikkim need to obtain permission for a period of 15 days which can later on be extended to 30 days. This can be obtained on the potency of an Indian Visa from any Indian Embassy, Sikkim tourism offices in Kolkata, New Delhi and District Magistrate Offices at Darjeeling, Siliguri and Rangpo. Foreign tourists need to travel in a group of two or more people while visiting the protected areas. Further, they cannot club any Indian along with them.
Restricted Area Permit and Protected Area Permit Regime
Restricted Area Permit (RAP) Valid only for foreigners, this is the permission to enter Sikkim. Tourists need to have a valid Passport along with an Indian Visa to get the permit.
Protected Area Permit (PAP) The Tourism and Civil Aviation issues Protected Area Permit (PAP) at Gangtok to tourists who are willing to go for trekking in the interiors of the state. Once you are registered with our travel agency, the government will issue this to groups of two or more foreigners.
Note: As per the regulations of Ministry of Home Affairs, re-entry to Sikkim is restricted within 3 months of your departure from Sikkim.
Maintain the Protocols and enjoy a hassle-free travel!
North Sikkim Tour Package - Know the Details
3 Nights / 4 Days (Airport/ Railway Station/ Bus Bay – Gangtok – Lachung – Yumthang)
Day 1 (Airport/ Railway Station/ Bus Bay to Gangtok): Our staff will receive you at the Bagdogra Airport / New Jalpaiguri Railway Station / Tenzing Norgay Bus Terminus. The officials will then arrange for your journey to Gangtok (4 hours; 120 km) and brief you the tour. The drive would be through the Mahananda Wild Life Sanctuary along NH 31A. You can enjoy the flowing River Teesta all through the ride. From the Teesta market, it is a winding route to Gangtok. Check into the hotel, refresh yourself, and enjoy the evening. Go for a stroll on MG Marg.
Day 2 (Gangtok – Lachung): Breakfast will be provided early morning. Our tour guide will take you to Chungthang first, where lunch will be provided. From Chungthang, we will head toward Lachung. You will reach the place late in the afternoon or evening. Enjoy the snow and the Shingbha Wild Life Sanctuary. We will arrange for your overnight hotel stay in Lachung. Evening tea will follow and then we shall visit the Lepcha Village.
Day 3 (Lachung – Yumthang – Gangtok): Sightseeing in Yumthang Valley will begin early morning after breakfast. It is an hour's drive from Lachung. Our tour guide will take you to Zero Point (at your own cost) from where you can the Tibet Border. On the way back, visit hot water springs. Come back to the hotel and head for Gangtok in the evening. We shall arrange for overnight hotel stay in Gangtok.
Day 4 (Gangtok – Airport/ Railway Station/ Bus Bay): Have breakfast in the morning. Our tour guide will then transfer you to Bagdogra Airport / New Jalpaiguri Railway Station / Tenzing Norgay Bus Stand in Siliguri in four and a half hours. Here, ends the journey.
Places Covered:
Mahananda Wild Life Sanctuary
Teesta Market
MG Marg
Chungthang
Shingbha Wild Life Sanctuary
Lepcha Village
Yumthang Valley
Zero Point
Katao
4 Nights / 5 Days (Airport/ Railway Station/ Bus Bay – Gangtok – Lachen – Gurudongmar – Lachung – Yumthang)
Day 1 (Airport/ Railway Station/ Bus Bay – Gangtok): We will receive you at the airport / railway Station / bus bay and transfer you to Gangtok. It will be a four hour long drive through the Mahananda Wild Life Sanctuary along River Teesta. The package includes an overnight stay in Gangtok. You can enjoy a walk on the MG Marg in the evening.
Day 2 (Gangtok to Lachen): The trip to Lachen will commence early morning. You will cross small villages and reach the Kabi Langchuk Shinghik forest grove. The journey will pause for a while here. Have your lunch and proceed to Chungthang. Enjoy the beautiful confluence of River Lachen Chu and River Lachun Chu. You will also view the Vimnala waterfall on your way to Lachen. If you reach early, you will be able to enjoy local village. You need to stay overnight in Lachen.
Day 3 (Lachen to Gurudongmar; Back from Lachen to Lachung): The tour will begin early morning. Our tour operator shall drive you to the Thangu Village and then, proceed to the Chopta Valley. 30 km from here rests the Gurudongmar Lake near the Tibet Border. This is the biggest freshwater lake in the state. Come back to Lachen and have your lunch. Proceed on the journey to Gangtok. Then back to Lachung. Check into a hotel here and stay overnight.
Day 4 (Sightseeing Lachung – Yumthang – Gangtok): Local sightseeing includes visits Yumthang , Zero Point (at your own cost) then back to Gangtok at night and enjoy some tasty local delicacies. Come back to the hotel and stay overnight at Gangtok.
Day 5 (Gangtok to Airport/ Railway Station/ Bus Bay): The journey will commence post breakfast. From Gangtok, you will be transferred to the airport / railway station / bus bay in four and a half hours. With this, ends the journey.
Places Covered:
Mahananda Wild Life Sanctuary
Teesta Market
Gangtok
MG Marg
Tashi view point
Hanuman Tok
Ganesh Tok
Rumtek Monastery
Jhakri Falls
Orchid House
Enchay Monastery
Institute of Tibetology
Dodrul Chorten
Kabi Langchuk Shinghik
Chungthang
Vimnala water fall
Lachen
Thangu Village
Chopta Valley
Gurudongmar Lake
Unexplored North Sikkim: 5 Nights 6 Days:
Day 1: Pick up from the NJP/ Bagdogra and transfer to Gangtok. Visit MG Marg and local area by walk . Enjoy and night stay at Gangtok.
Day 2: Transfer to Dzongu via Mangan, a beautiful lepcha village, Dzongu is a reserve for Lepchas and you need permits to stay here. After permit from Dzongu check post, transfer Tingvong village, upper Dzongu. It's one and half hour journey from Mongan. Dzongu is a paradise of earth. Lush green forest, river, water falls, traditional Himalayan village life, everything is there. You Can Enjoy Village life at Lepcha homestay. Stay at Tingvong.
Day 3: Early morning enjoy View of Snow cap Mountain. Visit local village, enjoy beautiful country road. After breakfast visit Rakshak Falls and Kusong Village, Kusong village only one hour hiking from Tingvong village. It's another traditional Lepcha village. Tingvong and Kusong both villages are surrounding by Snow Cap Mountains. Enjoy Himalayan these trails with local people. Night Stay at Tingvong.
Day 4: Early Morning Transfer to Lachung. Lachung is a small hill station of North Sikkim. Popular tourism point of Sikkim Night stay at Lachung.
Day 5: Early Morning Visit Yumthang Valley, it is Popular For flowers and snow both. A flower sanctuary with river, hot springs. After Yumthng sightseeing transfer to Gangtok and Night stay at Gangtok.
Day 6: After Breakfast transfer to Bagdogra/NJP. Tour End.

Yarlam Resort at Lachung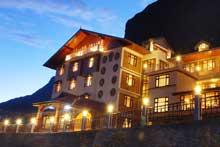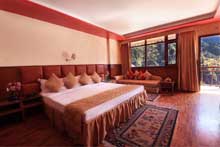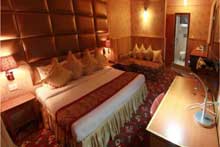 Our North Sikkim Tour Package Includes:
Comfortable accommodation in standard/ deluxe hotel.
Breakfast, lunch and dinner on time.
Excellent and trusted room services.
Vehicle provided as per the tour packages.
All Taxes and VAT.
Places to Stay:
Naturecamp Travels provides the best accommodation and staying option for you. We have various trusted contacts and preferred hotels as we are experienced from long time. If you are looking for both duluxe hotels and lodges as per your convenient and budget, we have too. We will share all the details so that you can choose the right place to accommodate.
The Hotels We Provide Are Best Known For The Following Reasons:
There will be all kinds of facilities any traveler pines to have! We provide the standard accommodation with best servicing.
Irrespective of where you go, the easy availability of food is what makes you extremely tensed and apprehended. We make sure you are left with no inch to reap any sort of grievances against us.
Every hotel we provide comes with standard dining facilities as well. You don't have to go anywhere else to hunt for your favorite dishes. You can get your best dish under the same roof only!
Also, the attendants in the hotels are considerate and caring enough to give you the best value for your money.
Gangtok Drift hotel at Sikkim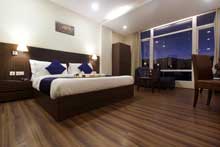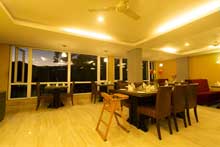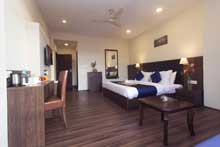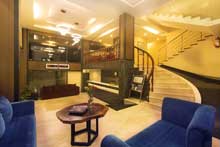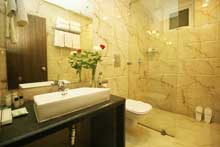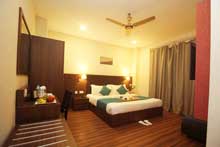 Our Services Includes
Arrange accommodations in the best hotels and resorts.
Offer complete trip management services
Book smooth transportation facilities
Beautiful sightseeing services
Breakfast, lunch and dinner inclusive
Why Should You Choose Our North Sikkim Tour Package?
Inform you about the various protocols people visiting North Sikkim has to follow
Offer customised holiday packages at the most affordable prices
100% focus on client satisfaction
Assess your requirements during the trip and fulfill those
Include beautiful sightseeing and adventure sports in your trip itinerary
Try to offer luxurious services to each and every tourist.
Reasons To Visit North Sikkim
The beauty of the Himalayas is truly mesmerising
There are many beautiful lakes like the Gurudongmar Lake and Changu Lake
Enjoy a shopping experience down the MG road in Gangtok.
Experience it cultural side with numerous temples and monasteries.
Relish your taste buds with Sikkim's delicacies.
Satisfy your chocolate cravings with delicious homemade chocolates.
Try adventurous sports like trekking in Khangchendzonga.
Take a sip of homemade rice beer served in bamboo glasses.
Best Time To Visit Sikkim
Though the beauty of Sikkim stays intact throughout the year, we suggest tourists to schedule their trip between March and May or from October to mid-December. A visit during the autumn months will let you catch a glimpse of the Himalayan range in its true glory. During the spring, the natural beauty of Gangtok enhances drastically.
Precautions to Be Measured Before Tour
Some essential things like sleeping bags, fleece jackets, socks, warm hat, light gloves, torch, folding tents etc. must be carried.
You never have known when your stock ends up! Thus, you should also carry extra store of, chocolates, dried fruits, nutrients, electrolytes etc. Along with providing energy, they will meet your hunger too.
Need to carry some compulsory medicines like ingestion, paracetamols, band-aids, anti vomiting tablets, lip balms, sun screen with SPF, anti septic cream, moisturizer and etc. should always be carried without any fail.
How To Reach North Sikkim?
The easiest way to reach North Sikkim from Kolkata is if you can travel by train. Reach Jalpaiguri station from where you can hire a taxi and reach Gangtok. You can also have a talk with our travel agent and they will suggest the best route for you.
Few Do's For North Sikkim Tour
Seek permission from the locals before clicking their photos.
Hire a local guide with adequate knowledge about the state.
Stay away from fragile vegetation while trekking.
Carry your ID card and passport all the time.
Stay hydrated by drinking a sufficient quantity of water.
Few Don'ts For North Sikkim Tour
Don't visit any religious place unless you are modestly dressed.
Don't go near waterfalls as you might slip and get hurt.
Don't pluck flowers or destroy any sort of vegetation.
Don't swim in the rivers, lakes or glaciers if you are visiting a protected area.
Few Points to Keep in Mind before Visiting North Sikkim
Don't throw bottles, plastic bags, garbage anywhere during the Sikkim Tour. Always use garbage bin.
Carry rain coat to protect you from rain also keep woolen hand gloves, clothes and sun glasses.
Drinking alcohol in holy places is strictly prohibited. You can carry thermo flux bottle for hot water, coffee or tea.
Take care near flora and fauna.
For smokers, Sikkim is a smoke free state, so please maintain the same.
For children and elder people, not travel in high altitude areas like Gurudongmar, Nathula and Zero Point.
For more details about the packages, please contact Nature Camp Travels or Call us at 9874439571. We will elaborate more on the itinerary and the prices.
Enjoy Your Trip!
Reviews:
Hema Badiganti
★★★★★
"We had a wonderful north sikkim tour. Thanks to Nature camp trails. We travelled with a kid and the team understood our need for flexibility and arranged the trip accordingly. Our point of conyact, Sampa was constantly in touch, several times a day, giving us guidance at every step. The driver Sameer was an excellent safe driver. Thanks alot team and welldone."
Amit Ghorai
★★★★★
"I have a great experience with Nature Camp. Their arrangement of accommodation and conveyance is very pleasefull. The owner of this agency Mr. Saibal ji is also very good and gentle person. I travelled many places such as Bhutan, Sikkim and Takdah with this agency and had a very great experience. In the coming days again planning to travel to Himachal Pradesh with this agency. Also advice my near and dear ones to experience once travelling with this agency and share your experience too."
Avinash Agarwal
★★★★★
"Nice arrangement by Nature camp and they providing the good service to us..."