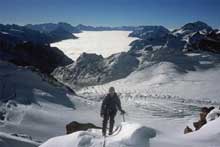 If you're a lover of mountains, then the Lachung Lachen tour package is surely the one that must not be missed. Adorned with beautiful snow-capped mountain peaks, lush green landscapes and calm blue tranquil lakes and numerous rivers, Lachung Lachen is an off-beat location in North Sikkim. Lachen is famed for the beautiful Gurudongmar lake, whose crystal clear water will surely leave you in awe. Undoubtedly, Lachen Lachung is a photographer's delight.
With the beauty of Gurudongmar lake still fresh in your mind, you'll move on to another hidden gem of North Sikkim, Lachung. This is a small village situated around 3598m above sea level. Far from the hustle and bustle of the main Gangtok city, the Yumthang Valley in Lachung is the major attraction for all tourists. This stunning valley situated 3564m above sea level is a paradise of flowers. In summer, you'll witness the most beautiful Shingba Rhododendron Sanctuary with 24 varieties of Rhododendron. Once you walk into the valley, you'll surely get the feeling of witnessing the mystical aspects of heaven.
Places to Stay:
Naturecamp Travels provides the best accommodation and staying option for you. We have various trusted contacts and preferred hotels as we are experienced from long time. If you are looking for both duluxe hotels and lodges as per your convenient and budget, we have too. We will share all the details so that you can choose the right place to accommodate.
The Hotels We Provide Are Best Known For The Following Reasons:
There will be all kinds of facilities any traveler pines to have! We provide the standard accommodation with best servicing.
Irrespective of where you go, the easy availability of food is what makes you extremely tensed and apprehended. We make sure you are left with no inch to reap any sort of grievances against us.
Every hotel we provide comes with standard dining facilities as well. You don't have to go anywhere else to hunt for your favorite dishes. You can get your best dish under the same roof only!
Also, the attendants in the hotels are considerate and caring enough to give you the best value for your money.
Lachung Lachen Tour Package – Frequently Asked Questions
1. What Is Lachung's Altitude?
Lachung is situated at an elevation of around 2900m at the union of the Lachen and Lachung rivers.p>
2. Where Is Lachung Located?
Lachung is one of the most beautiful Himalayan villages in North Sikkim. The village is located at a distance of around 12 km from the capital city of Gangtok.
3. Can I Expect Snowfall In Winter?
If you love the cold weather and snow, mid-December will be the perfect time to plan your trip as the place receives heavy rainfall.
4. Is Lachen Open In December?
Yes, Lachung is open in December. Planning a Lachung trip in December is ideal for every tourist. The smell of pine trees, fresh air and crisp blue skies and cold weather makes winter the perfect time for your trip. Early December is best for everyone who loves snow and winter.
5. Can I Travel To Lachen Lachung After The Government Lifts Pandemic Restrictions?
You can plan a trip to Lachung Lachen with complete peace of mind after the government lifts all the pandemic restrictions. Just make sure that you follow all the safety measurements and carry sanitizer sprays. You should wear a mask every time you leave the hotel. Choose an accommodation taking all the safety measures.
Gangtok Drift hotel at Sikkim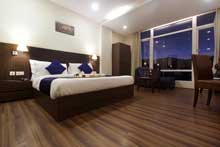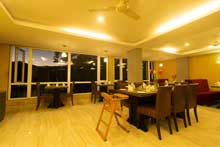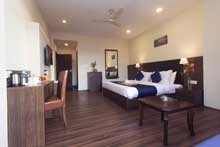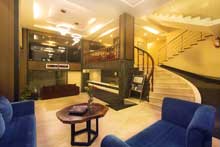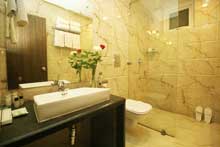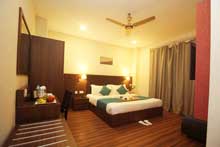 Hema Badiganti
★★★★★
"We had a wonderful north sikkim tour. Thanks to Nature camp trails. We travelled with a kid and the team understood our need for flexibility and arranged the trip accordingly. Our point of conyact, Sampa was constantly in touch, several times a day, giving us guidance at every step. The driver Sameer was an excellent safe driver. Thanks alot team and welldone."
Amit Ghorai
★★★★★
"I have a great experience with Nature Camp. Their arrangement of accommodation and conveyance is very pleasefull. The owner of this agency Mr. Saibal ji is also very good and gentle person. I travelled many places such as Bhutan, Sikkim and Takdah with this agency and had a very great experience. In the coming days again planning to travel to Himachal Pradesh with this agency. Also advice my near and dear ones to experience once travelling with this agency and share your experience too."
Avinash Agarwal
★★★★★
"Nice arrangement by Nature camp and they providing the good service to us..."
Subhamay Sinha
★★★★★
"Travelled North, East and West Sikkim. Nice experience. Hotels, cars and drivers all were very good, as promised. Back up service of the travel agency was also commendable. They were regular in touch. Thank you Nature Camp. Wish to travel with them again."
Arijit Dasgupta
★★★★★
"I have been travelling with Nature Camp for quite sometime now. Recently we visited North Sikkim, and Kalingpong. Given the location, it was expected to have some hurdles and elections added to the same. But Saibal and team did a great job of ensuring our trip is not impacted and handled all last minute challenges with utmost professionalism. Accommodation and conveyance was as per expectation, and in most cases they exceeded the expectation. Keep up the good work!"