Bhitarkanika Tour Package
Best Bhitarkanika Tour Packages with 2 Nights/ 3 Days, 3 Nights/ 4 Days, 4 Nights/ 5 Days & Tour Guide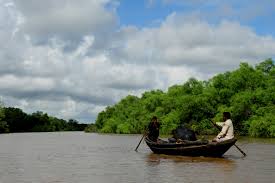 Want to visit the homeland of endangered Indian Salt Water Crocodile? Naturecamp Travels offers Bhitarkanika Tour Package with 2 nights/ 3 days, 3 nights/ 4 days and 4 nights/ 5 days tours. The place is full of lush green Eco-system and intersected by the network of Bay of Bengal on the east and the creeks. Embrace the beauty of mangroves while creating some memories for life.
The second largest feasible mangrove Eco-system in India is situated in the beautiful land of Bhitarkanika. The wetland and mangrove forest provides residence for over 215 bird species. This also includes few of the winter migrants travelling to India from Europe and Central-Asia. Bhitarkanika is now treated to be one of the most picturesque wildlife areas with numerous wildlife inhabitants and Giant Salt Water Crocodile.
Places To Visit in Bhitarkanika
Bhitarkanika National Park The hub of vigorous and salt-tolerant tree species, Bhitarkanika National Park has much importance because of its biological, geomorphological, and ecological background. This national park comprises of numerous rivers, creeks, mangrove forest, estuaries, mud flats, and accredited land. The National Park is treated to the core area of the Bhitarkanika Sanctuary.
Bhitarkanika Sanctuary Don't forget to visit the Bhitarkanika Sanctuary if you want to relish the beauty of mangrove forests, crisscrossed tidal inundated creeks, and meandering rivers. Not only is it the homeland of the endangered species of salt water crocodiles (crocodile porosus), but the mangrove is also the habitat of Indian Python, Water Monitor Lizard, and King Cobra. Though, the focus of our travel agents is always on your safety.
Bhitarkanika Ramsar Site Having an area of around 672 2km, the Bhitarkanika mangrove came to be known as a Ramsar Site in the year 2002. This wetland has much international importance. It is also known worldwide for being the homeland of Olive Ridley Sea Turtles and Salt Water Crocodiles.
When To Visit?
The beautiful Bhitarkanika National Park in Odisha is best visited in the proper winter or summer seasons. The winter lasts from October to March while the summer extends from March to June. Avoid the monsoons because you might not enjoy the trip due to the rains.
Things To Do in Bhitarkanika
Be entertained by the basking crocodiles while enjoying your cruise.
Visit Dangmal to have a glimpse of the Geological habitat of the deer family, white crocodiles, and water lizards.
Trek in the Bhitarkanika forest before visiting Sikarkothi. Don't forget to pay a visit to the famous Lotus Pond and Shiv Temple.
Cherish the untouched beauty of the Pentha beach.
Visit Satabhave, the tiny village of the fisherman in the afternoon and watch the art of fishing.
Habalikhati and Ekakula are the other two places of scenic beauty no visitor should miss.
Bhitarkanika Holiday Tour Packages
2 Nights/ 3 Days:
Day 1 (Departure from Howrah & Arrival at Bhitarkanika): Board on train from Howrah station in the morning. Reach Bhadrak at around 10:30 AM. After fresh n up at station start for Kassturi Kon ghat by non AC coach. From Kasturi Kon cross the river by country boat and check into resort at around 2 PM. Complete your lunch. Spend evening on the Bank of River Bramhani or visit nearby village. After dinner have a good night sleep.
Day 2 (Bhitarkanika Jungle Safari): After breakfast reach Nalitapatia ghat (only 2 minutes walk from resort) to board on boat for Mangrove Forest Safari. Enjoy serpentine creeks, watch out for birds, particularly different varieties of Kingfishers, egrets, Bramhani Kites, eagles etc. Get down at Bagagahan Bird Sanctuary. Climb the watch Tower. Look for pelicans and different types of storks. Visit Bhitarkanika forest block. Check out old temple, Lotus pond, Hunting Tower of yesteryear rulers. Climb the watch tower. You might see wild boar, jungle cat, spotted deer and birds also. After that visit Dangmal Crocodile Breeding and Research center. Look for different crocodiles kept there. Visit Interpretation cum Museum also. Return back to Resort. Have your lunch. Spend evening on the Bank of River Bramhani. After dinner have a good night sleep.
Day 3 (Trip to Pentha Beach & Departure): Start Early morning (around 5 AM) for Pentha Beach, which is only 32 Km. from Resort. Pentha is not only a virgin & beautiful beach, it is also a part of Gahirmatha Marine Sanctuary. Reach at Beach around 6 AM. Trek along the beach. You might spot Olive Ridley turtle on beach (if you come in between End of December to March) as well as birds. Return at Resort by 10 AM. Complete your breakfast and check out from resort at 11 AM. Cross the river by country boat towards Kasturi Kon ghat. Transfer to Bhadrak rail station by Non AC coach. Catch Dhauli Express for Howrah. Tour ends.
3 Nights/ 4 Days:
Day 1 (Bhitarkanika): Pick up from nearest railway station and transfer to Bhitarkanika National Park. Check in resort and night stay at Bhitarkanika National Park.
Day 2 (Bhitarkanika Jungle Trail): After breakfast transfer to Jungle by boat with packed lunch. Enjoy different creeks of Bhitarkanika, Jungle hiking at Bagagahan Bird Sanctuary, hunting tower of ancient king. An old temple, Bhitarkanika is popular birding destination. We can arrange different birding tour for our guests. Also visit to museum and Crocodile Breeding Centre. Overnight at our jungle resort.
Day 3 (Trip to Gahirmatha Marine Sanctuary/ Havelikothi): After breakfast transfer to Khola Forest Gate and trip to Havelikothi, one of the wild destinations. After long journey reaches Havelikothi Jeti at Around 12.30 PM. Hiking through dense forest reach unexplored beach of Havelikothi. You might see Olive Ridley Turtle on beach. After lunch transfer to resort and night stay.
Day 4: Transfer to nearest railway station/ airport. Tour end
4 Nights/ 5 Days: Panchalingeswar, Kuldiha forest, Bhitarkanika
Day 1 (Panchalingeswar): Pick up from Balasore Railway station and transfer to Panchalingeswar. Night stay at Panchalingeeswar.
Day 2 (Kuldiha forest safari): Full day jungle safari at Kuldiha forest, one of beautiful green forest of Orissa. Night stay at Panchalingeeswar.
Day 3 (Bhitarkanika): Transfer to Kassturi kon ghat and by boat reach at Bhitarkanika from Kassturi konghat. Night stay at Bhitarkanika.
Day 4 (Bhitarkanika Safari): After breakfast jungle safari at Bhitarkanika national park. Visit Dangmal crocodile breeding and research center, Bangagahan bird sanctuary. You can see salt water crocodile, different bird's like kingfishers, Egrets, Bramhani kites etc. Back to resort. After lunch you local area by walk, Visit beautiful villages of Bhitarkanika, you can enjoy rural life of Orissa. Night dtsy at our resort.
Day 5 (Transfer to Bhadrak): Transfer to Bhadrak railway station. Tour end.
Our Resort at Bhitarkanika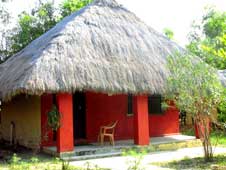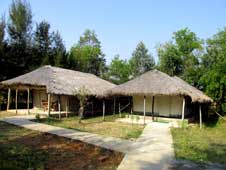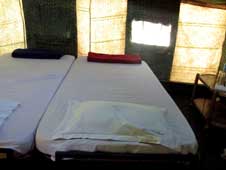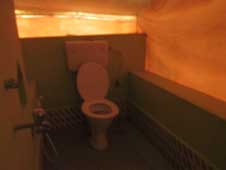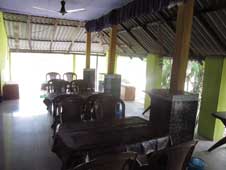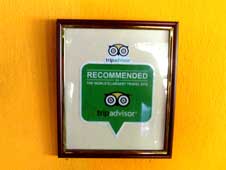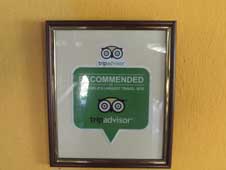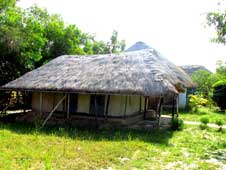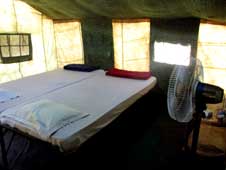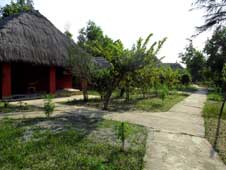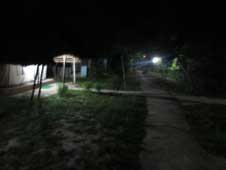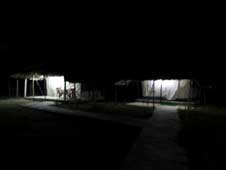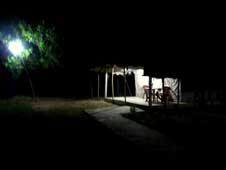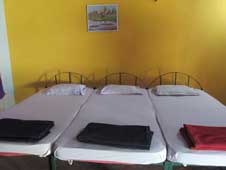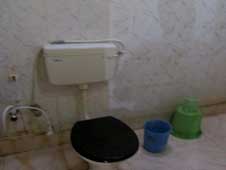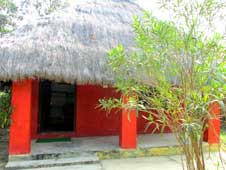 Our Services Includes:
Excellent transport
We offer breakfast and other facilities
Accommodation available in best resort
Complete tour management
Beautiful Sightseeing as per journey
Why You Choose Our Bhitarkanika Tour Package?
We are certified and registered tour and travel operator providing best Bhitarkanika Tour Packages
We offer both family and small group tour packages
We cover all the major places in Bhitarkanika
Luxury hotels and resorts
Provide best transportation
24x7 assistance and assure medical emergency
Affordable price
Our Best Hotels or Resorts Offers:
We provide quality accommodation and top services
Foods are available
Medical team for proper assistance
Restaurant, in room dining, open space and other facilities
Luxury and modern amenities
Traveling Precaution
Need to carry sleeping bags, torch and more
Need to carry some basic medicines like band-aids, septic cream and other as per your requirement
Carry some foods, chocolates and more
Reasons to Visit Bhitarkanika
Bhitarkanika is most well-known mangrove forest located in Orissa. The main attraction is bird watching and alligators. This place is famous for saltwater crocodile and other animal species as well as resident and migratory birds. It is most significant and renowned places in Orissa for ecological and biological significance.
How to Reach Bhitarkanika
You can reach Bhitarkanika National Park through Rail, Bus or Air. Total distance is nearly 400 KM. You need to visit from Kolkata to Paradeep and Bhubaneswar by train or air and after that you reach Bhitarkanika by Road.
Why Choose Naturecamp Travels For Bhitarkanika Tour Package?
All services taxes are included in the package so that all your concentration is on enjoyment.
Exclusive packages for winter and summer holidays.
Travel at your own pace and stay at the hotel of your choice.
Affordable packages so that you can explore the beauty of Bhitarkanika with your near and dear ones.
Fulfill your dream of enjoying a customized holiday package.
Always aim at delivering the luxuries you deserve.
Enjoy Your Trip!
Reviews:
Arijit Das
★★★★★
"Amazing Bhitarkanika trip arranged by Naturecamp travels. We enjoyed this trip well. Accommodation is good too. Thank you."
Subhendhu Roy
★★★★★
"Excellent tour. Loved to hire Nature Camp Travels. Good cooperation and satisfactory service."
Arindam Jana
★★★★★
"Truly amazing trip. Thank you."