Enjoy Best Jhargram Tour from Kolkata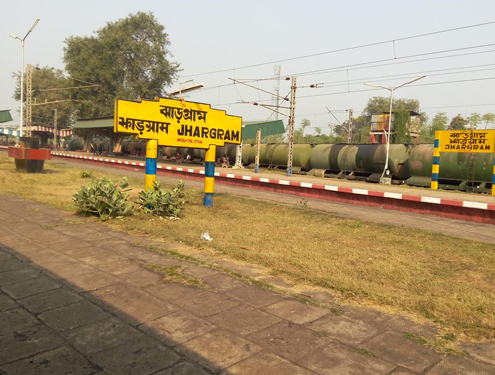 If you love off beat tours and wish to enjoy the deep, soothing and peaceful vibes of nature, then Jhargram is the right place for you. This place is situated in the western part of Paschim Medinipore. Jhargram is well-known for its exotic and blended topography that includes Subarnarekha River in the South, hill ranges of Belpahari, and Kankrajhor forest in the North.
In short, Jhargram has a wide range of diversity to offer to the nature lovers. This is the reason; Nature Camp Travels offer an amazing tour package for this place. If you are interested in Jhargram tourism, then we are right here to help you.
Apart from the rich and vivid nature, this place has royal palaces, ancient shrines, affluent heritage of folk music and dance presented by the very friendly and honest local people. We are the most reliable Jhargram tour operators in Kolkata. We can arrange your Jhargram tour where you can enjoy the serenity of nature and experience the rich culture and local heritage of this place.
Most Visited Tourists Spots in Jhargram
Jhargram Raj Palace
It is the royal palace of Jhargram which was built in 1931 and is one of the finest examples of luxurious Gothic structure of that era. Raja Narasingha Malla Deb Bahadur was the founder of that palace. It is still there, welcoming the tourists with its historical values, royal stories and beautiful lawn and garden area.
Kanak Durga Temple
King Samanta made this temple. There is river Dulung making a boundary between this temple and the beautiful royal palace of Chilkigarh. This entire area has a rich greenery which consists almost 375 different species of plants.
Jhargram Mini Zoo
Located 2kms from Jhargram, this mini zoo has dear and other animals too. You can get the sight of dears in this beautiful park with other wild creatures.
Ghagra Waterfalls
The waterfalls lay approx 50kms from Jhargram. It is located at 9kms distance from the Belpahari bus stand. Ghagra waterfall is seen on the river Tarafeni. This is a beautiful place and local people come here for picnic.
Kankrajhore
This is a beautiful forest area surrounded by different types of plants and trees. You can enjoy an 18kms long drive in this dense forest. There are village houses where you can stay and enjoy the intense beauty of forest life.
Gurrasini Hill
This place is located just 49kms away from Jhargram. This hilly region has a temple of Lord Shiva. Bengali's popular festival "Poush Sankranti" is a famous event which is celebrated here by the local people every year in April and a lot of tourists come to this place at this time.
Why Choose Nature Camp for Jhargram Tour
Because, we are not an ordinary tour operator! We love nature and travelling. Thus, we understand what exactly tourists want from us. Hence, we can prepare our tour packages as per their specific requirements.

We not only arrange tours; we offer you memories of a lifetime. You can feel safe and explore new places or travel your already visited spots to gather some new experiences with us.

We have dedicated staffs. They are well-mannered and well-trained as well as fully equipped. They have in-depth knowledge about the tourism industry. Hence, they can help you at every step of your tour whenever you need their assistance.

We offer different types of tours! Whether you want us to arrange an adventure tour or wish to experience a leisure tour; Nature Camp is always available for you.

For more information, please contact us.
Enjoy Your Trip!