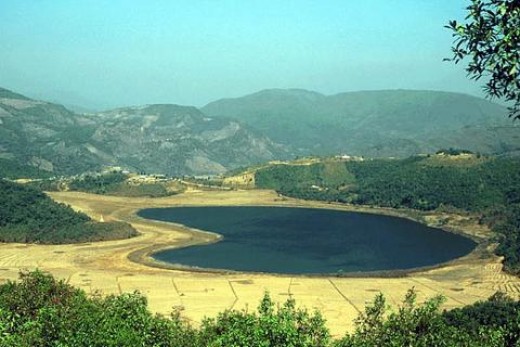 With the holiday season fast approaching, are you planning to embark on a trip which gives you beautiful memories for a lifetime? Are you on the lookout for places where you can enjoy the serenity of nature and get your adrenaline pumping? Booking a Mizoram holiday package can be the ideal way to unwind from the monotonous city life.

Whether you wish to spend quality time with your family and family or want to go on an outing with your friends, Mizoram can be a beautiful travel destination. By planning a trip to Mizoram, you will get the opportunity to rejuvenate in the lap of nature, soak in the bliss of rustic life and experience the lifestyle of tribes. What's more, when you opt for an all-inclusive Mizoram tour package, you can even go hiking and trekking!

Here's why you should definitely plan a Mizoram trip!

4 Reasons To Book A Comprehensive Mizoram Tour Package

1. Beautiful Lakes
The picturesque lakes of Mizoram allure nature lovers, travellers and adventure enthusiasts from various parts of the world. The stunning Palak Lake and Tam Dil (the lake of mustard plants) are two of the most popular attractions in Mizoram for visitors. These lakes are the venues of activities like fishing, boating and camping.

2. Rich Wildlife
Mizoram is the place to be for wildlife lovers. If you are someone who is fond of wildlife, head to the Dampa Wildlife Sanctuary and Khawnglung Sanctuary in Mizoram. While the Dampa Tiger Reserve is regarded as the largest wildlife sanctuary of the state, the latter is home to animals like Himalayan Serow, Barking Deer, Wild Boar and Himalayan Serow. The Dampa Wildlife Sanctuary is even a paradise for bird lovers.

3. Cascading Waterfalls
This is one of the major reasons why you should book an all-inclusive Mizoram tour package. The picturesque Vantawang Falls is the most beautiful waterfall of Mizoram which attracts thousands of nature lovers from various corners of the world. Surrounded with dense lush green bamboo grooves, a visit to this mesmerising waterfall can offer you a refreshing experience. Water flowing from the seven-story cliff can indeed be a sight to behold.

4. Fascinating Festivals
There's much more to Mizoram than just beautiful nature and rich wildlife. The colourful festivals of Mizoram are very enthralling to observe. During the events, the tribes resort to several types of songs and dances by using traditional equipment. While celebrating these festivals, the tribes even wear traditional colourful attire.

Don't you think Mizoram has something to offer to each of its tourists? Time to book an affordable holiday package for a rewarding experience!