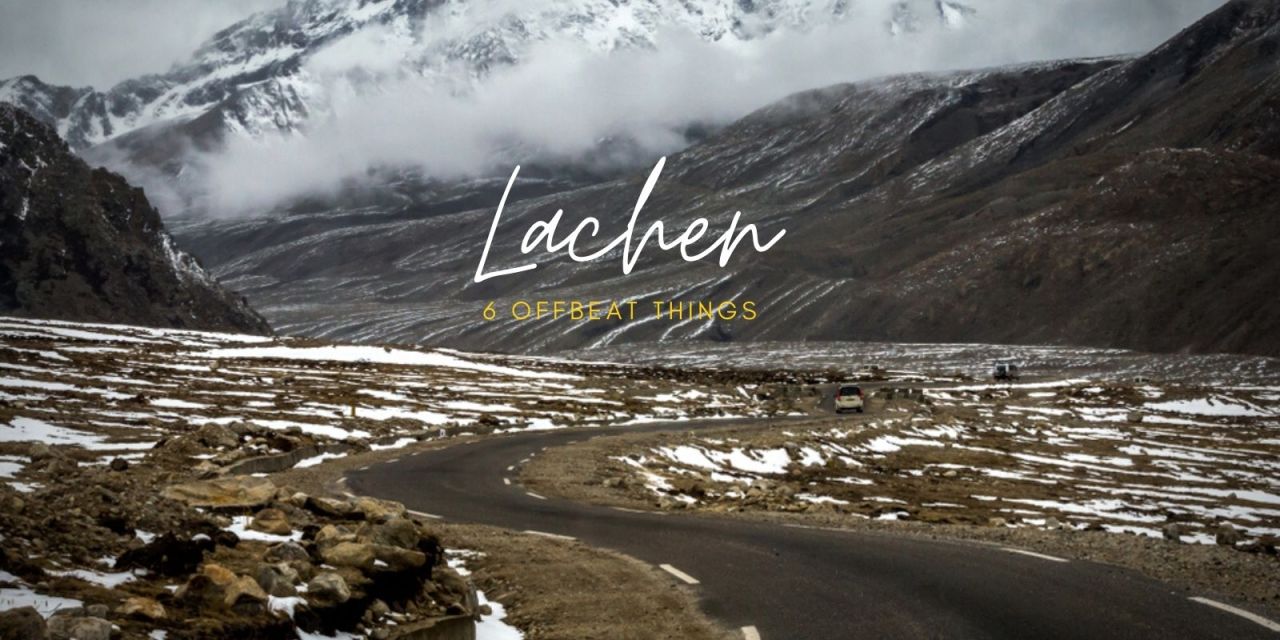 The stark landscape of Lachen makes for an amazing travel destination for tourists. Situated in the northeast, Lachen is one of the hidden beauties which the state of Sikkim houses. The snowy peaked mountains and the colourful meadows give you utmost relaxation from the hustle-bustle of city life. It is also a perfect place for nature and adventure lovers.

You can visit Lachen at any time of the year after consulting with reputable travel agents. They provide customised Lachung Lachen tour packages at the most affordable prices.


Fun Things That You Should do in Lachen


1. Visit Kanchenjunga National Park

While travelling to Lachen, include Kanchenjunga National Park on your 'to-visit' list. It is a UNESCO World Heritage Site that you must visit for a beautiful experience. The park is home to multiple glaciers like the Zemu glacier and other wildlife species. If lucky, you can spot the snow leopard, clouded leopard, musk deer etc.

The entry fee is Rs.350 per person for one week. You can try your hands at wildlife photography, trekking and filming when at the park.

2. Go to the Monastery

One of the top things you should do at Lachen is visit the Buddhist monastery. You can go to the famous Lachen Monastery or the Lachen Gompa. This is one of the oldest monasteries in Sikkim, in-built with Tibetan style architecture. The Annual Mask Dance celebration is another major attraction here. It is a display of cultural riot that you cannot afford to miss.

3. Spot Exotic Birds

Bird watching is one of the most popular outdoor activities in Lachen. North Sikkim is a state popular for bird watchers and nature lovers. You can spot new birds that start migrating here from the month of April. If you go for bird watching in this region, you will likely see the Indian Cuckoo, Black Eagles, Streak Breasted Scimitar Babblers and more.

Some additional tips-
Carry a pair of binoculars while bird watching
Stay quiet and follow the guide's instruction
Try identifying the birds by their call


4. Touring the Rhododendron Sanctuary

You should visit the Rhododendron sanctuary when you go to Lachen in April. The sanctuary is unique since it is home to forty and more Rhododendron species. Although you can spot the flowers all over Sikkim, the collection of flowers at the sanctuary is extraordinary. You can visit this place during the summers, from April to July. The flowers look bright and are in full bloom at this time.

5. Ride to Lachung

A stunning Himalayan village, Lachung is located in North Sikkim. You can see the landscape covered with gushing waterfalls, dark mountains, tall trees, fruit orchards and more. There is an abundance of natural, scenic beauty that tourists can enjoy. Besides, you can participate in outdoor activities too like river rafting and paragliding.

6. Wildlife sighting

The state of Sikkim is home to rare, diverse species of animals. So while visiting the National park, you can take your time spotting the Himalayan bear, red panda, musk deer, wild yaks etc.

At Naturecamp Travels, we provide Lachen Lachung tour packages at budget-friendly prices. Enjoy a long trip with your friends and family to the mountains and spend an ideal vacation. Visit the website to know more.