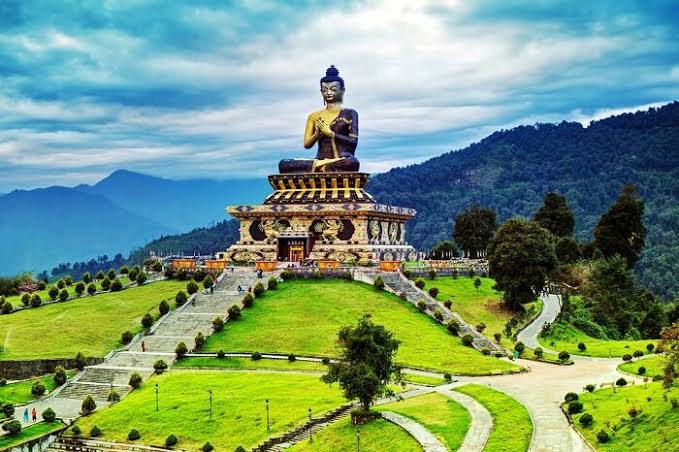 Northeast India now covers 8 states including Sikkim. Most of the Northeastern states are unexplored with natural beauties, diversities with unique flora and fauna. So, if you are planning a trip a North East India tour package is the best bait for you.
There are many unexplored destinations in the states apart from the main cities which are quite delightful for trekking enthusiasts.

Assam

Assam is the entrance to Northeast India and is most famous for its lush tea gardens and Kaziranga National Park with its one-horned Rhinoceros. Apart from that, the place has some attractive charms which are a must-visit for any travel enthusiast. If you are religious you can visit the Kamakhya Temple one of the 51 sati piths of India. It is situated in the Nilachal Hill City of Guwahati.
Take a trip down the Majuli River Island formed from the Bramhaputra River accessible from Jorhat only by boat. This island endangered and rare wildlife.

Nagaland

Nagaland is a tribal state where you will find many hill tribes. It is also familier as the land of the Konyak Nagas with their famous tattooed faces. Pause for a while and adorn the beauty of Blyth's Tragopan which is the state bird of Nagaland. It is widely spotted in the Dzuku Valley and is an endangered species.
Participate in the Hornbill Festival held in the first week of December. It is held to protect the rich Naga heritage and is celebrated pompously with foods, dances, and rituals.

Arunachal Pradesh

Arunachal Pradesh is the easternmost state of India and you will require inner line permit to visit this state. This state boasts of monastery, lakes, and passes which will be a feast for your eyes. You can take a trip down the Ganga lake one of the popular places in Itanagar. Gorichan Peak is a delight for the trekking enthusiasts and is one of the highest peaks of the Himalayas.

Mizoram

Reiek is a delightful place and is one of the most famous tourist spots offering stunning views of the surrounding valleys. You can take part in the Kut Festival which is the most famous festival in the Mizo community. Tam Dil Lake is a famous place for sightseeing in Aizawal.

Tripura

Tripura is a landlocked state and is mostly famous for Neermahal the royal palace of Tripura situated in the middle of the Rudrasagar Lake. There are many rare species of wildlife in Tripura which are a must-visit for tourists.

Manipur

Manipur is famous for its Ras Leela, a type of dance form and is considered a heritage dance festival. You can visit the Singda Dam located in Imphal or visit the Loktak Lake the only floating lake in the world. There are also many temples and cemeteries in Manipur which are a must-visit.

Meghalaya

Mawasmai Cave near Cherrapunji is a group of limestone caves is famous as a deep cave. Take a visit at the Root Bridges of Cherrapunji which is still growing over hundreds of years. Cherrapunji which receives the highest rainfall in India should be an addition to your itinerary.

So, these are the most famous places you can visit during your trip to these seven states and a good North East India tour package will make it even more memorable.