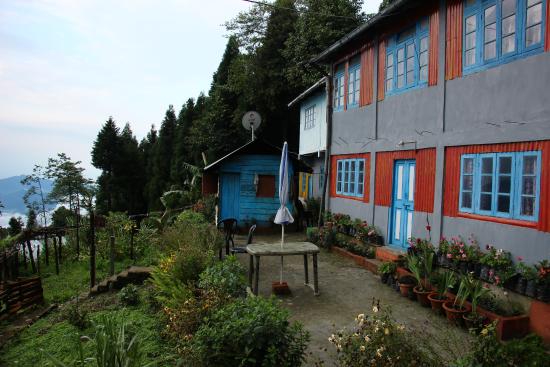 A frequent trend that has developed over the last few years is that more and more people are choosing to spend their holiday living in a homestay rather than a hotel. For those who are not aware of what a homestay is, it is just like a hotel but vacationers spend the time living in the home of a local family. There are a few valid reasons behind this growing preference of Tinchuley homestay, and these have been discussed below.

Why Should You Choose a Homestay

• Home away from Home
Living in a homestay on your vacation gives you all the facilities and amenities of a house. In a way, it is your 'home away from home'. Hotels, on the other hand, are much more limited in their offerings, which are pretty much always the same. The versatility of a homestay is one of the prime reasons why people on holidays are choosing it over hotels.

• Reduced Costs
Another good reason to live in a homestay is the reduced costs you have to spend. Homestays actually offer you more at a lower price. You can get a completely homely vibe from your hosts, making the stay even more comfortable and memorable. The relaxed atmosphere that you get while living in a homestay makes it the preferred option for holiday-goers.

• Home-cooked Food
One of the best reasons to choose a homestay over a hotel is the home-cooked that you get while you stay there. Let's face it, having to eat out every day or needing to order food from the hotel can be good on occasion, but it can get monotonous sometimes. Homestays usually have an around-the-clock cook who can make you the most delectable food at any time you want.

• Experience the Local Culture
When you visit a place you want to delve into the culture of the local populace. One of the best ways to do this is to spend the time in the homestay with your hosts. You can talk to them about various customs they adhere to and listen about the different festivals that go on in the place. This is undeniably the best reason to go for a Tinchuley homestay booking.

As you can see, the reasons to select to bunk in a homestay are many. It is no wonder that the number of people living in a homestay is on the rise.