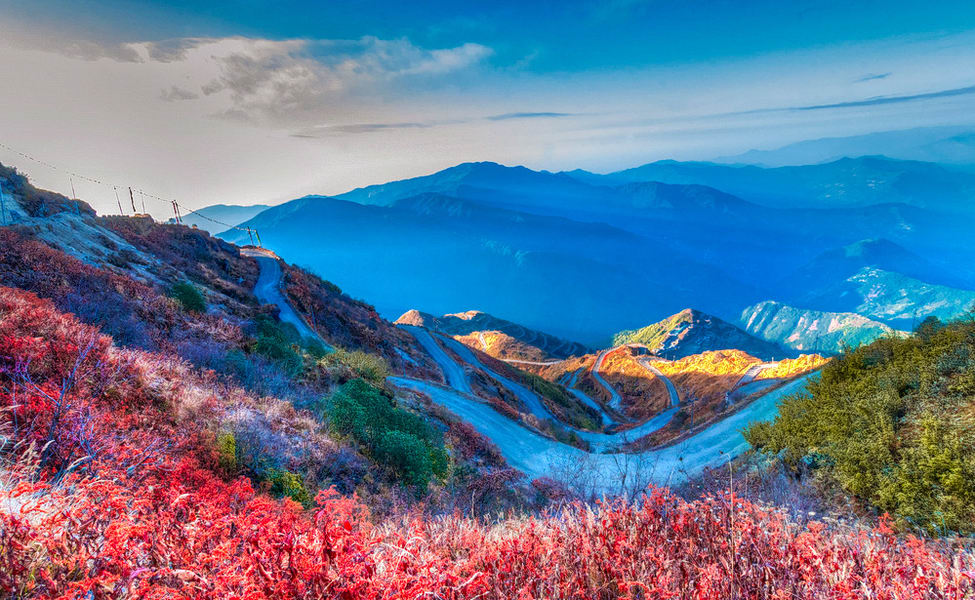 In your busy lives, vacation is a breath of fresh air which you experience once in a while. So, it is imperative to plan your trips and delve into the unknown from time to time. Traveling to Silk Road on a Silk Route tour package is one of the best things that can happen to you.

This route is located in East Sikkim and is one of the oldest trade passes. The route passes through Lhasa, Jeep La Pass, and Nathu La finally culminating in Tamluk in present West Bengal.


Most Popular Places To Visit In Silk Route

This route is strewn with mesmerizing places which are a traveler's paradise. The entire stretch takes almost twenty days to complete. There are some popular places which are a must-visit which are listed below.

Icchey Gaon

It is a small hamlet in the Kalimpong district of West Bengal. This village situated at a height of 5800 feet offers breathtaking views of the Kanchenjunga. It is a dream destination for nature lovers and is located just 17 km from Kalimpong city center. It can be your perfect getaway in the lap of the Himalayas.

Nathu La Pass

This should be your most famous landmark en route on your journey. Situated at a height of 14,140 feet above sea level, its meaning translates to listening ears. Situated near Gangtok, it is visited by tourists throughout the year. You will find plenty of snow here throughout the year but you need to acclimatize yourself before visiting this place.

Tsomgo Lake

It is the most famous lake in Sikkim and is also known as Changu Lake. Located at a dizzy height of 12,400 feet, it is a glacial lake and is covered in white snow throughout the year. The road leading to the lake is the icing on the cake with mesmerizing views all around. This place is a must-visit for tourists which will remain etched to your memory for a long time to come.

Baba Harbhajan Singh Temple

This is a must-visit for people visiting Tsomgo Lake, this temple is located at a distance of 52 km from Gangtok. It is committed to the memory of an Indian Army martyr, Baba Harbhajan Singh who had slipped into a stream and died. This site commands tremendous respect for locals who offers sacrifices to the martyr.
This is some places you must visit while planning the Silk Route tour package. The trip will take you about 10 to 15 days starting from Kolkata. Silk route has its charms and attractions which once visited will hold a place in your memory for a long time.