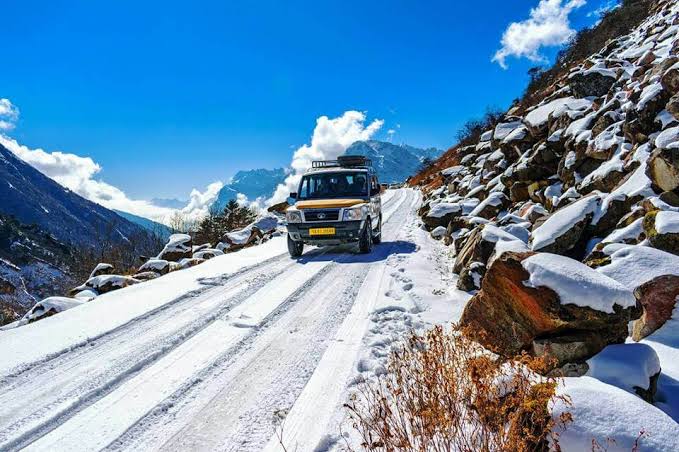 North Sikkim is one of those rare places where nature has laid its best gifts in abundance. Mesmerizing flowers bloom throughout the year, wild captivating mountains lurk in the distance and dangerous mountain roads invite you to explore the unknown. It is very difficult to cover everything with one North Sikkim tour package but some places can be accommodated.

A trip to this hypnotic destination will ensure that you experience delight at every step. In this article, you will be looking at some of the must-visit places in North Sikkim which will take you around 10 days to complete.

Things to Remember

Before embarking on this breathtaking journey, there are a few things you need to keep in mind. The best time to visit here is between April to June and November to February although you will only see frozen peaks during these months. The altitude changes drastically over here and the weather is quite erratic so get all your warm clothes for this trip. The last piece of advice is to keep all the medicines in hand because the temperatures can be quite irrational for your body. Permits are required almost everywhere so make provisions for the same.

Lachen

Lachen looks like a place that is from a different world. It has unmatched beauty and calmness where a bowl of hot soup will comfort your chilling bones. It is situated at a height of 9000 feet and is a grassy valley with mountain streams and gorges. The Lachen Monastery is located here which was built in 1858. It is the oldest monastery in Sikkim and is a must-visit place.

Lachung

Lachung is a small town and is widely known as the sleepy green hamlet of North Sikkim. Indeed, this town has lush greenery all over and the clock seems to have stopped ticking in this place. This place is less cold compared to Lachen and you can take strolls around and enjoy the vibe that flows through this small town.

Gurudongmar Lake

You can visit this spot from Lachen but you need to wake up early as the wind gets gutsy during the latter part of the day. This lake is situated at a height of 17000 feet and is considered one of the highest glacial lakes in the world. The last check post is at Thangu. You can have your breakfast here because there will hardly be any habitation beyond this point. You can go down to the lake but it is not advisable for people with breathing trouble as the air is quite thin. The lake has stunning views and unparalleled beauty which will be a feast for your eyes.

North Sikkim is an experience which you will not forget in your lifetime. Book your trip early and a tailored North Sikkim tour package to make your trip hugely memorable.